Choosing the perfect gift for a basketball coach is simple with this list!
Whether you are buying something from one player or the whole team, you'll find everything basketball related from personal attire to items that make their coaching life easier!
Gifts for a Basketball Coach
Tips for Picking the Perfect Present
For the Coach Who Likes to Have Fun
If your basketball coach is a free spirit that enjoys a good laugh and having fun,
there are several items on this list that will make a great present! The 'I'm not yelling' and 'Like a Normal Coach' tees are both great ideas, and the office mini basketball set is sure to be a hit!
For the Coach Who's All Business
Some people are more focused on work than fun and take things a little more seriously. If that describes your coach, some great gift ideas would be the Coachfolio magnetic basketball board for designing plays, the engraved leather portfolio, the NBA Playbook, or a new digital stopwatch.
For the Coach That Eats, Sleeps, and Breathes Basketball
For a lot of coaches, this is way more than a job; they seriously love everything about basketball. It's pretty easy to find a gift they'll be thrilled with. The vintage patent prints are a fantastic choice as well as the vintage basketball court print. The basketball wall clock and the LED desk clock are both great choices also!
For the Sentimental Coach and/or Retiring Coach
If your coach loves handmade or meaningful gifts, you can't go wrong with some items from this list. The DIY fill in the blank journal is something that would be treasured! The autograph basketball or frame is another good choice. You certainly can't go wrong with the thank you plaque.
For Christmas and Birthdays
There are several Christmas and birthday ideas on this list. The basketball socks make a fun gift, the basketball tie is certainly something a coach would love, and the Coach hoodie or ball cap make great gifts! The tumblers and coffee mugs are also an easy solution when you want to include the coach on your Christmas list.
For End of Year/Victories/Just Because Gifts
If your coach has made a big impact on the team, there are a couple of gifts that really stand out. The autograph basketball is one idea. Every member of the team can sign it. The personalized basketball with a photo of the team would also make a great gift. Either of these choices would certainly be treasured forever!
Conclusion
Finding the perfect gift for your basketball coach is easier than ever with this list. From fun desk accessories and coach gear to stopwatches and drawing boards, you're sure to find something they'll love. If you've ever given or received a unique or special gift for a basketball coach, please comment below. Also, be sure to share this list with your family and friends so they can find the perfect gift too!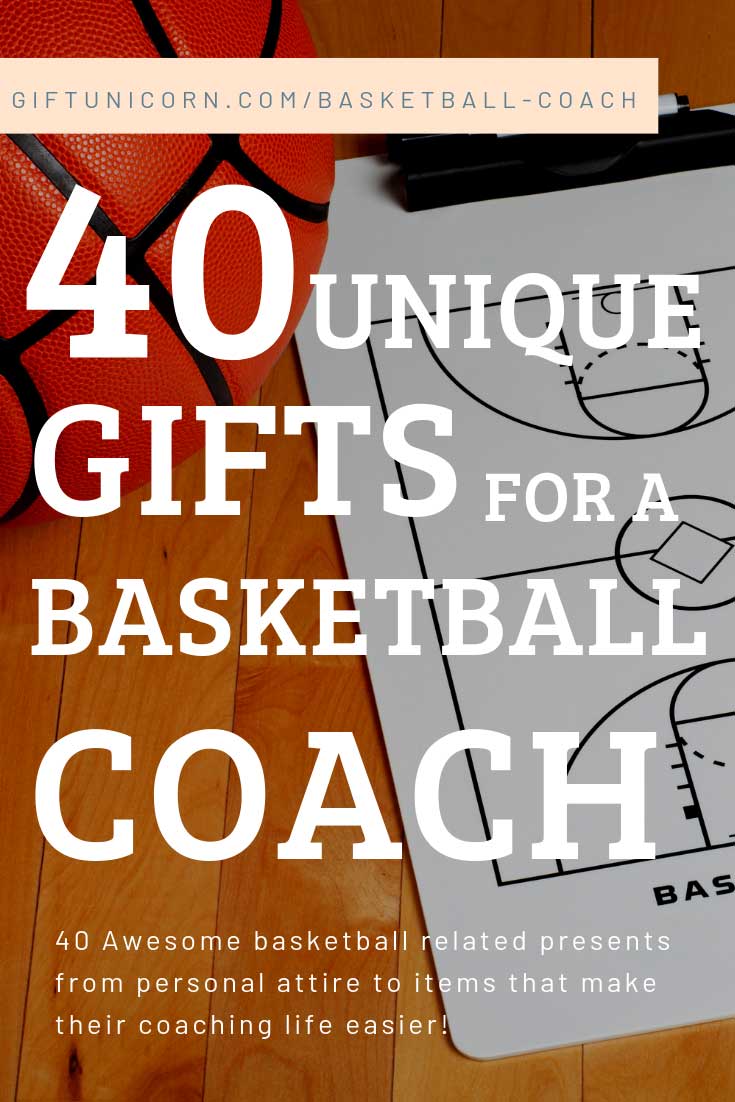 Useful links: